Home

/

About K&A Foods | Wholesale Food Supplier
ABOUT K & A FOODS
Our History
K & A Foods is a member of Countrywide food service network, Australia's largest independent wholesale food service distribution group. As such, K & A Foods is able to access Countrywide's national buying power and in turn offer competitive pricing across a huge range of products.
Started in 1989 Kevin & Anna have transformed K & A Foods into an award winning leader in the food wholesale industry.
As well as founder of K & A Foods, Anna also sits on the board of directors for Countrywide Australia.
K & A Foods is fully accredited with HACCP and meets Australia food safety standards.
It doesn't matter if you run a hospitality business, looking for ingredients for home or have a party to organise, K & A Foods have the products and staff to take care of your needs.
Call today on 0358832177.
Our Awards
K & A Foods has been recognised for its service and innovation within the Berrigan Shire. We pride ourself on our service to our customers and would like to thank them for nominating us for this award!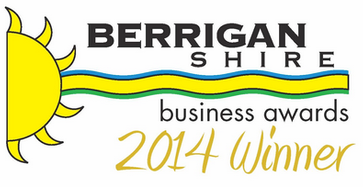 After years of nominations from other membes of Countrywide, K & A Foods won Countrywide's regional member of the year in 2019. We would like to thank everyone who has supported us throughout the years and thank those who nominated us.